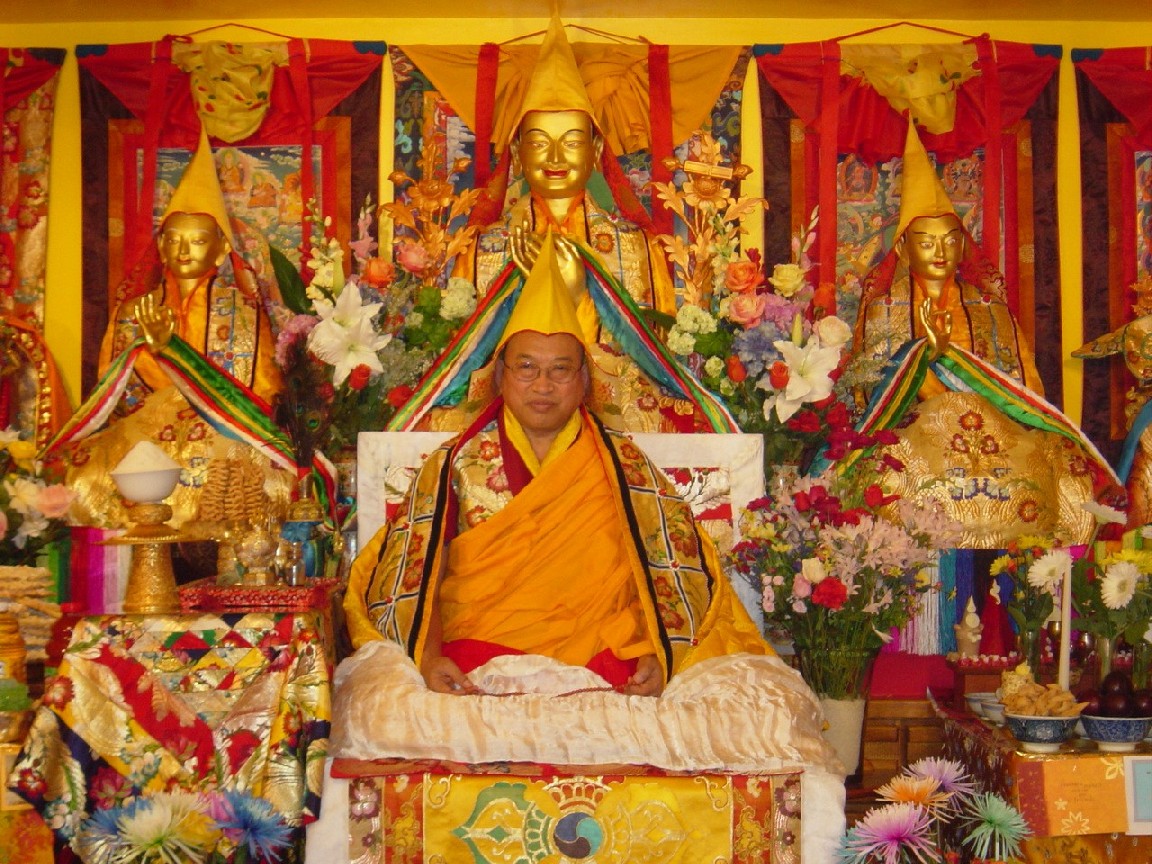 Ven. Kyabje Yongyal Rinpoche was born in Eastern Tibet in 1948. He was recognized as the fourth reincarnation of Kyabje Yongyal Rinpoche by H.H. Kyabje Trijang Dorje Chang (junior tutor to H.H. the Fourteenth Dalai Lama) and enthroned at the age of six at Sera Monastic University. In 1959 he left Tibet and settled in India.
He studied the five major sciences (Buddhist philosophical studies) for more than twenty years and received his Geshe Lharampa degree (the highest honor, conferred jointly by all three monastic universities), the equivalent of a doctorate of divinity, in 1980.
Rinpoche completed all his tantric studies at Gyurmey Tantric University. During that time, he also received numerous Dharma transmissions and initiations from highly qualified Tibetan masters such as H.H. the Dalai Lama, H.H. Kyabje Trijang Dorje Chang, Kyabje Ling Rinpoche (senior tutor to H.H. the Dalai Lama), and Kyabje Zong Rinpoche. Thus was he transformed into a living treasure vase of the wisdom of the Gaden Oral Transmission Lineage.
After completing his studies, Rinpoche taught at Sera Monastery for about fourteen years. Then, at the request of his monastery, he traveled to Eastern Tibet in 1993 and spent two years giving numerous teachings and initiations throughout the region, fulfilling the wishes of countless people. He has also traveled to many other countries, including Australia, Singapore, Taiwan, and the administrative region of Hong Kong.
He currently lives in Los Angeles, where he founded the Lamrim International Dharma Center. Rinpoche has completed the retreats of all the major tantric deities and continues a strong practice.
Source : http://www.dgtlmonastery.org/AboutUs/Teachers/KyabjeYongyalRinpoche/tabid/109/Default.aspx
---
MORE GREAT ARTICLES:

Tags: Kyabje Yongyal Rinpoche