Trijang Rinpoche's personal Monastery in Chatreng District in Kham, Tibet. Hundreds of monks and thousands of lay people are very devoted to Trijang Rinpoche and the practice of Dorje Shugden. Everything is alive and well there.
Sampheling Monastery at Chatreng is the home monastery of His Holiness Kyabje Trijang Rinpoche. It has been rebuilt and active now for the people of the region who has tremendous faith in Trijang Rinpoche.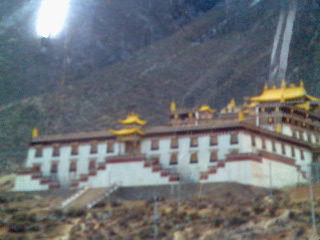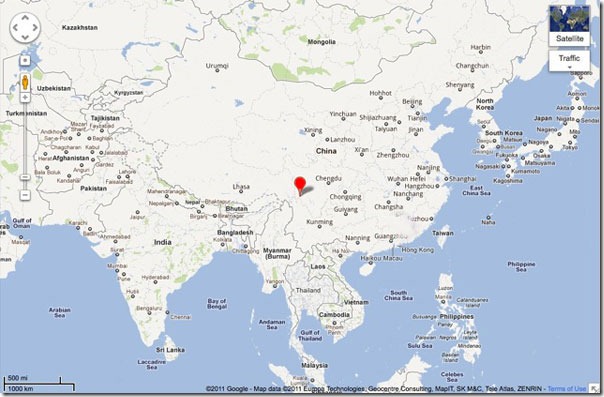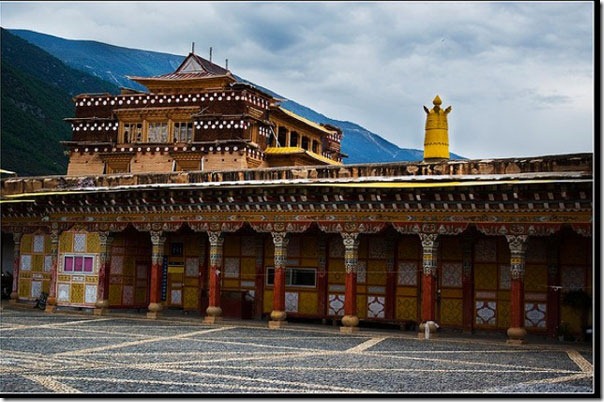 50 monks stay here (the long flat single storey building), the tall building at the back is Tsongkhapa hall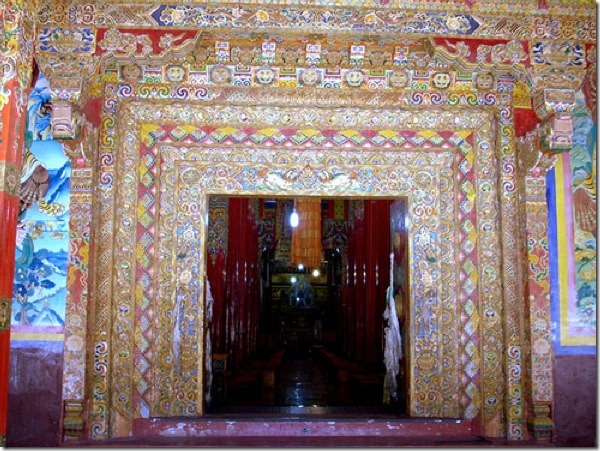 Entrance to Main Gompa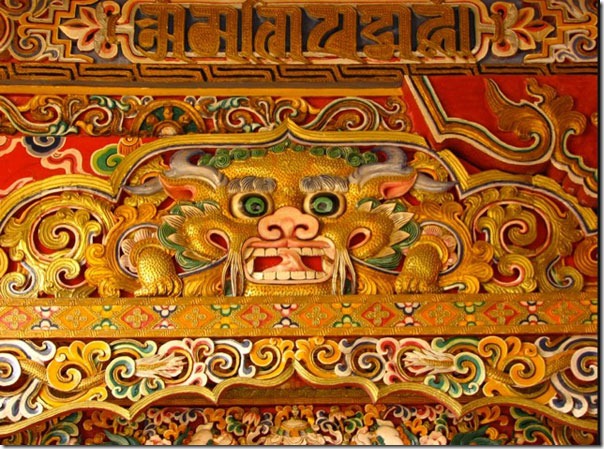 Entrance to Trijang Rinpoche's room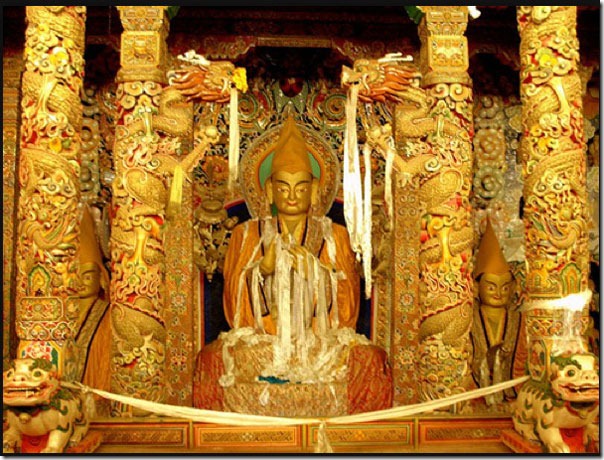 Main Gompa (Sampeling Monastery). Lama Tsongkhapa is 3-storey high.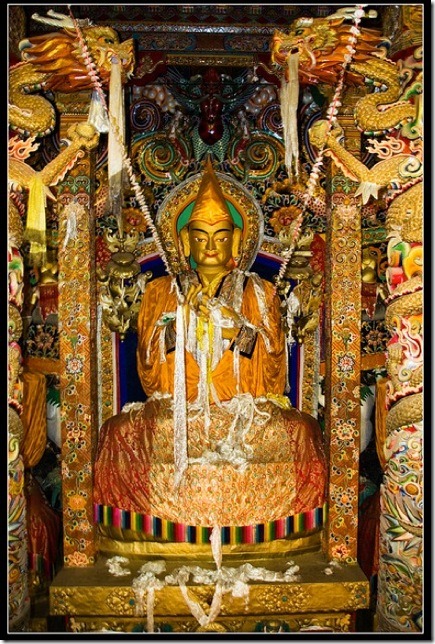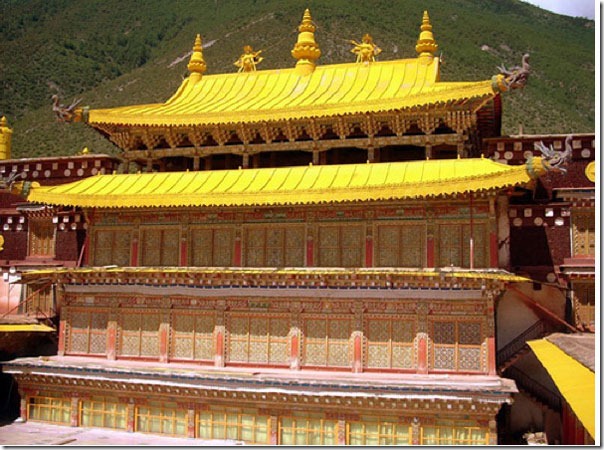 Main Gompa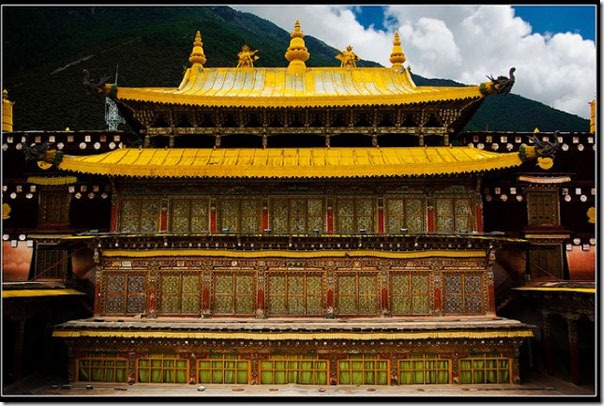 Top of Gompa, Trijang Rinpoche's bedroom and for receiving guest.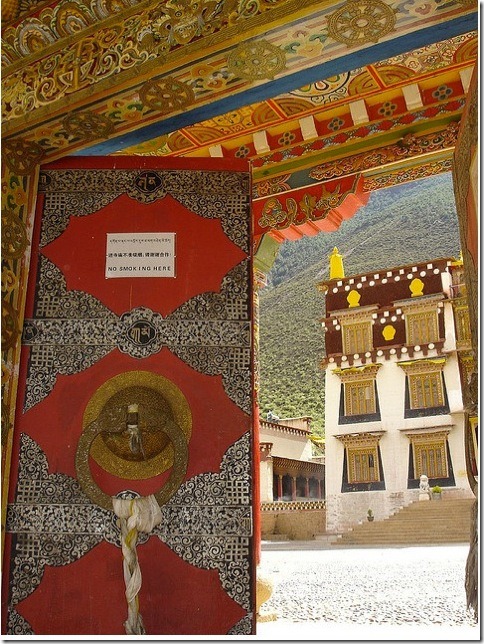 Main Gate to Gompa 2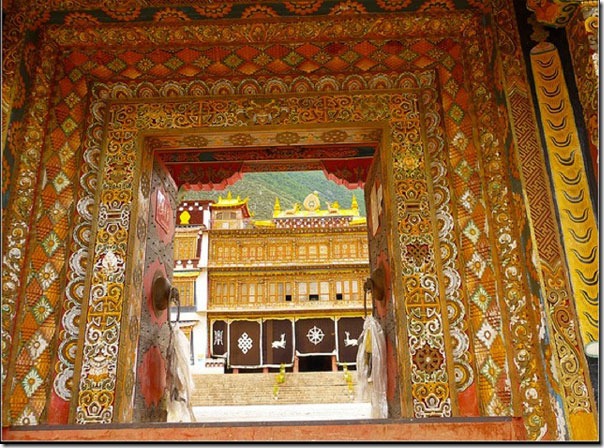 Main gate to Gompa 1. All hand-crafted by Chatreng's people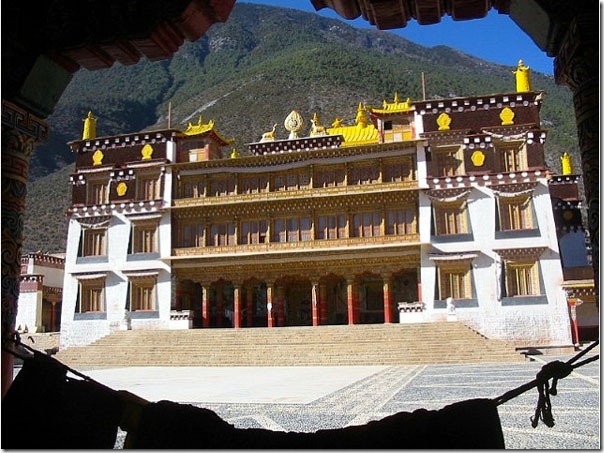 Main Gompa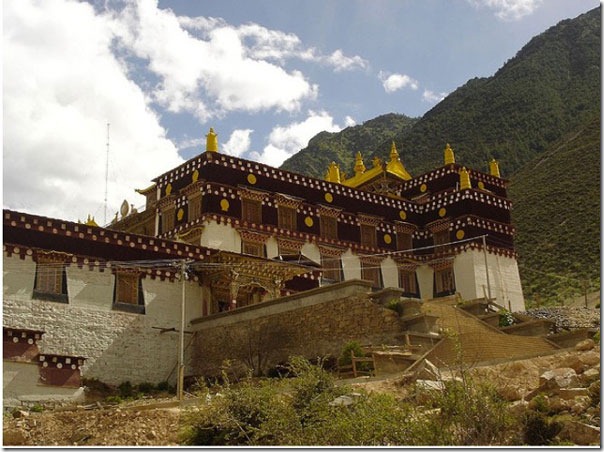 Main Gompa. Right side of this building is Tsongkhapa hall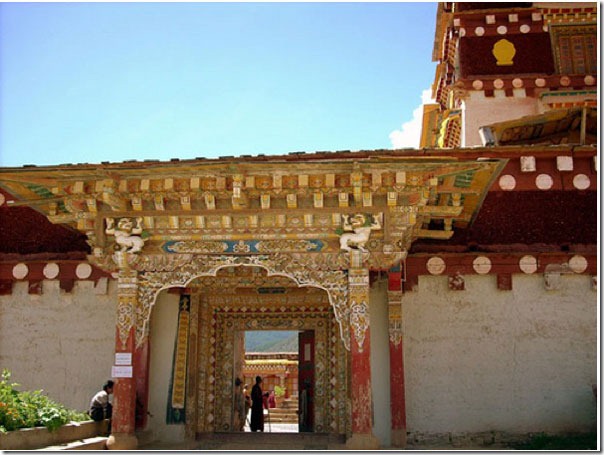 Side entrance of Gompa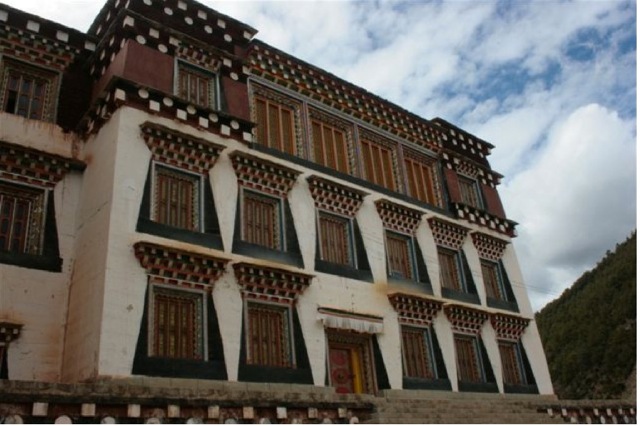 Amitabha Hall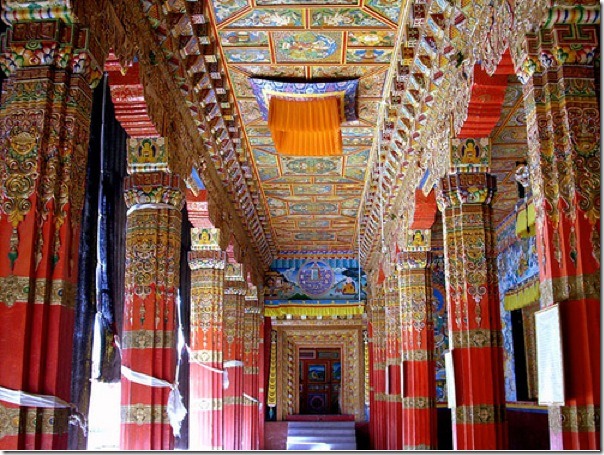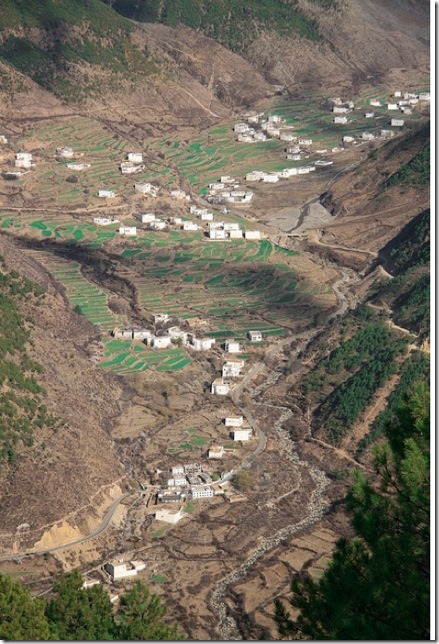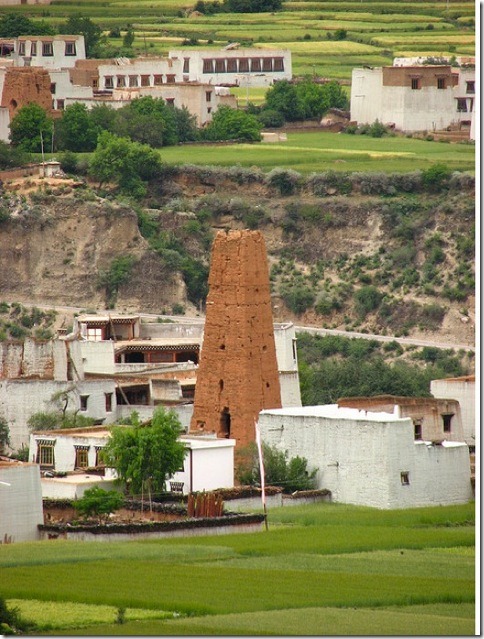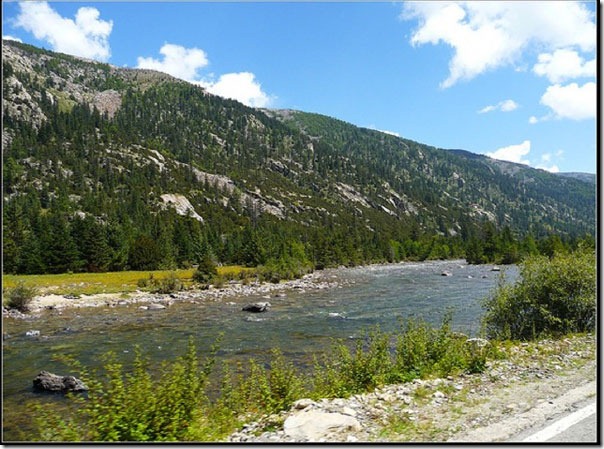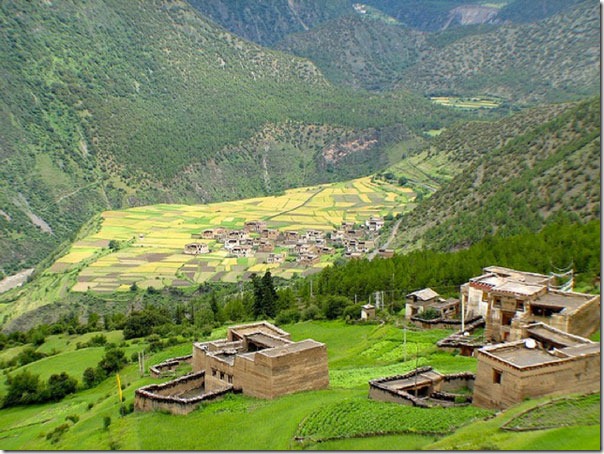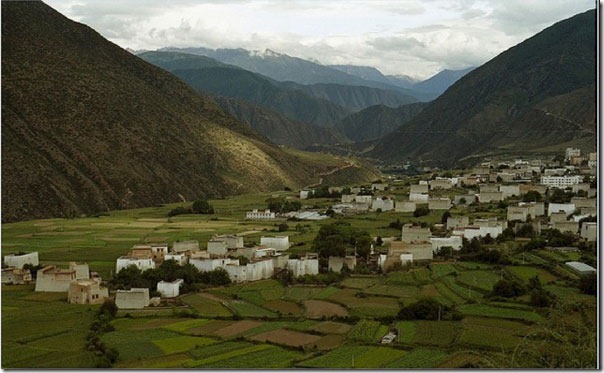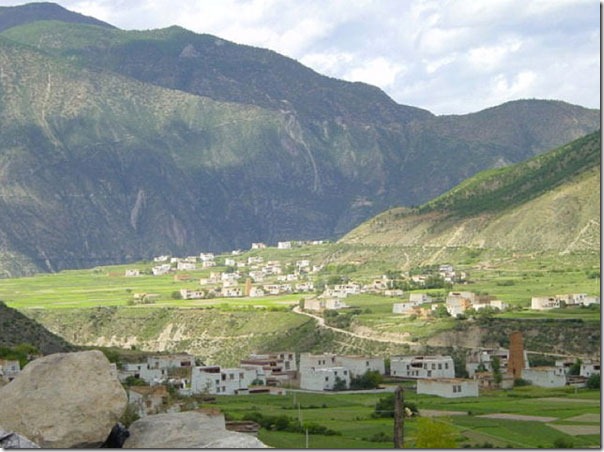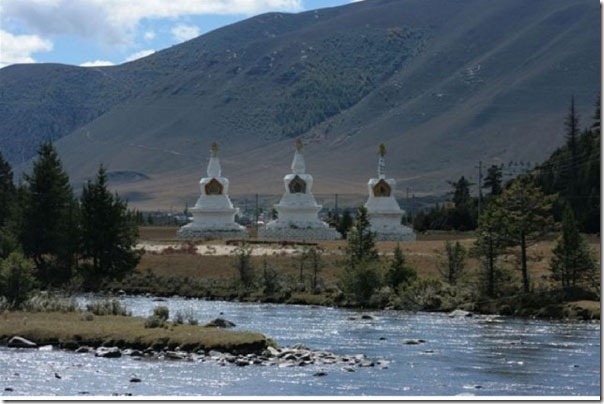 ---
Brief Introduction to Chatreng's Monks

Name of Abbot: Geshe Tanpa, 75 years old, from Varanasi India. He has been the abbot for the last 6 years (2 times abbot consecutively)
- Chatreng is Trijiang Rinpoche and Zong Rinpoche's hometown
- 3 Years ago, Gangchen Rinpoche has sponsored 50 monks
- The monastery never has any sponsor, all monks are supported by their own family.
Number of Monks
1. Study debate to become Geshe (stay in monastery, full time) – 50
2. Full time umze (stay in monastery, full time) – 20
3. Full time Puja – Dorje Shugden chapel (stay in monastery, full time) – 4
4. Full time Puja – Other Protectors (stay in monastery, full time) – 4
5. Other monks (stay at home, due to lack of resources and food) – 590
6. Full time teachers – 3
TOTAL monks: 671
Sponsorship Programe (in RMB = Chinese Renminbi)
1. To sponsor 50 monks 1 month food = 50 monks x RMB 18 x 30days = RMB27,000.
2. If sponsor food for 1 year = RMB27,000 x 9 months only = RMB243,000 (the balance of 3 months is school holiday, the monks don't stay at monastery)
3. To sponsor the robes for 1 year = 50 monks x RMB 600 = RM30,000
More details:-
1) Currently there are 50 monks who are learning debate
2) If sponsor individual monk's food daily, food cost per head is RMB 18 (for 3 meals)
3) 1 year needs 2 sets of monk's robe. 1 set cost RMB 300. 2 sets = 2 x RMB 300 = RMB 600
4) Total monks in monastery is 668 people. This comprises of 50 monks (stay in monastery full time) + 618 monks (stay in monastery only approximately 7 days a month)
5) If sponsor monks's food (in group) during puja, food cost is cheaper, which is RMB15/monk/day
6) There are 3 Geshes teaching inside the Monastery. Each of the teacher receives RMB500 monthly salary from the monastery
7) The Monastery also gives RMB150 monthly allowance to each of the teacher for them to buy daily necessity
Some of the monastery's buildings are still under construction, the monks need to work in day time, do puja, and build the monastery, it has been very difficult for them.
Info above from Ajeka:
Ajeka is 60+ years old, a very sincere old layman. He has been serving the monastery for a very long time without getting any salary.
Ajeka was a former County Head, also the Minister of Transport in Chatreng. Ajeka can manage up to 3000 people a day, give them task to build the monastery. All the monks respect Ajeka very much, and will listen and take instruction from him.
Ajeka made a camp and stay inside there so that he can monitor the construction progress
At the moment two buildings have been completed, they are building the 3rd building now. (Gompa, Tsongkhapa Hall and Amithaba Hall). Each building can fit 2000+ people.
The upper floor of the Gompa houses almost 100 monks.
---
MORE GREAT MONASTERIES: