View the original video on YouTube:  http://www.youtube.com/watch?v=Ehr8ePFyWoY
In the 17th Century, the Fifth Dalai Lama had Trode Khangsar built in dedication to the Protector Dorje Shugden.
The main image
inside was also commissioned by the 5th Dalai Lama. By the end of the 17th Century, the Fifth Dalai Lama's Regent Desi Sangye Gyatso entrusted Trode Khangsar to Riwo Choling, a Gelug Monastery.
Today it is in full use and located behind the main Chapel of Jowo Buddha or central Cathedral of Lhasa just off the
main circumambulation circuit or barkor.
Many pilgrims visit and monks are available daily performing
pujas/ceremonies to Dorje Shugden daily. It is open to tourists.
This chapel is over 350 years old in the heart of Lhasa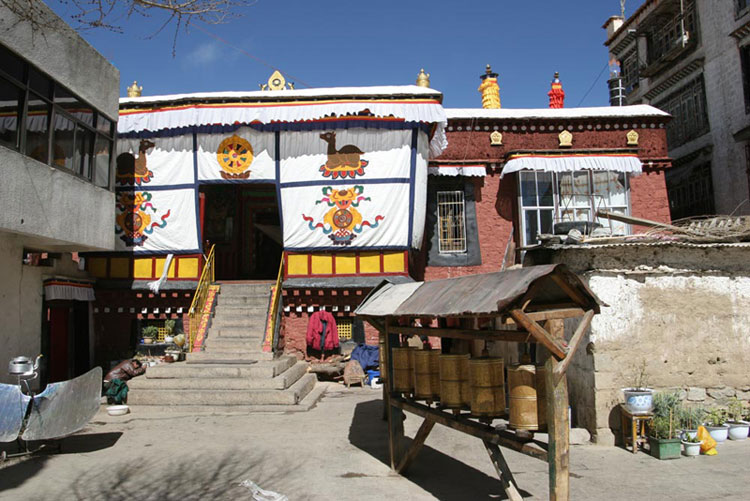 Dorje Shugden Chapel is 8 mins walk from Jokhang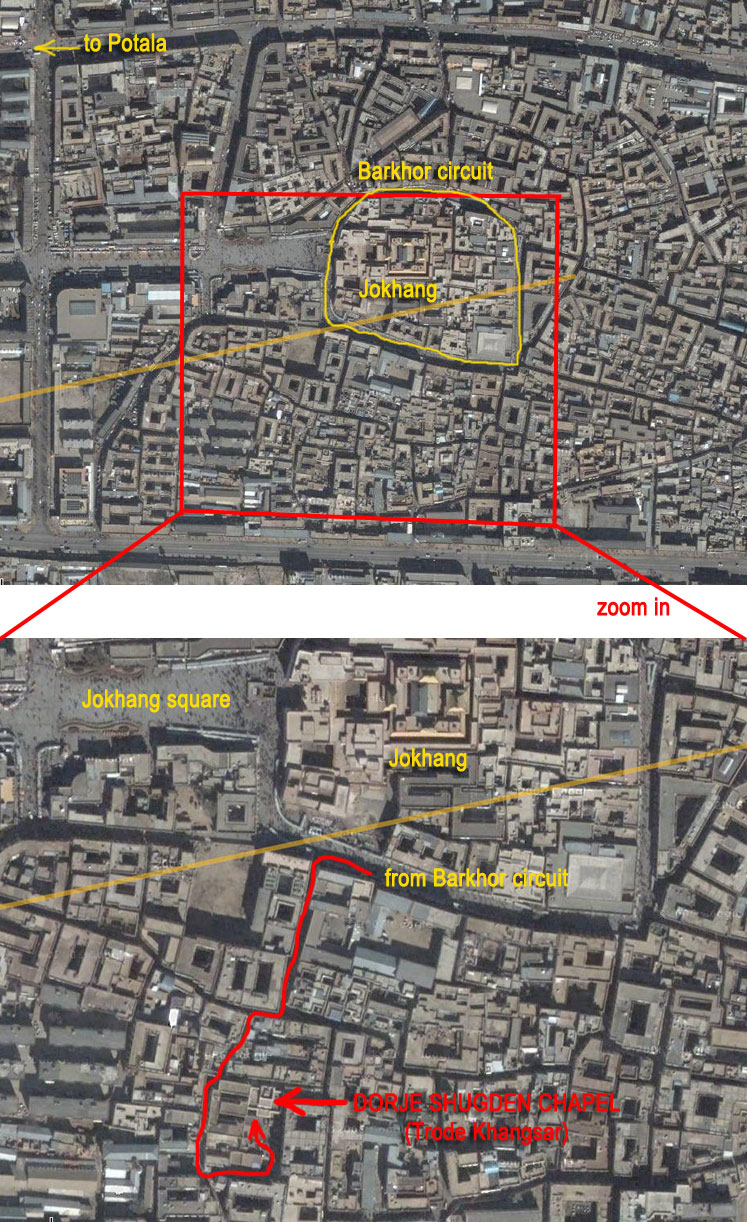 More information on Trode Khangsar can be found in this book, page 195-199. It is available on Amazon.com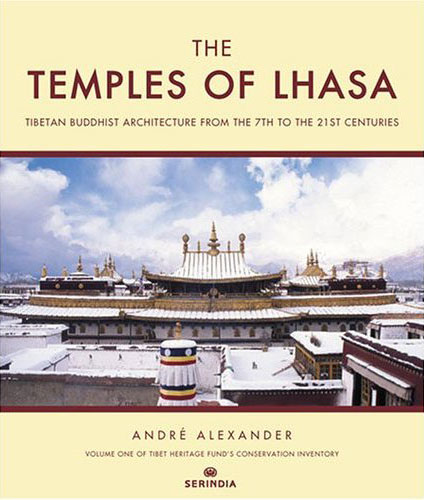 Book Details
Hardcover: 336 pages


Publisher: Serindia Publications; illustrated edition edition (November 15, 2005)


Language: English
(from the front flap of this book) The Temples of Lhasa is a comprehensive survey of historic Buddhist sites in the
Tibetan capital of Lhasa. The study is based on the Tibet Heritage Fund's official five-year architectural conservation
project in Tibet during which the author and his team had unlimited access to the buildings studied. The documented
sites span the entire known history of Tibetan Buddhist art and architecture from the 7th to the 21st centuries.
The book is divided into thirteen chapters, covering all the major and minor temples in historic Lhasa. These include
some of Tibet's oldest and most revered sites, such as the Lhasa Tsuklakhang and Ramoche, as well as lesser-known
but highly important sites such as the Jebumgang Lhakhang, Meru Dratsang, and Meru Nyingpa. It is illustrated with
numerous color plates taken over a period of roughly fifteen years from the mid-1980s to today and is augmented with
rare photographs and reproductions of Tibetan paintings. This book also provides detailed architectural drawings and
maps made by the project. Each site has been completely surveyed documented and analyzed. The history of each site
has been written — often for the first time — based on source texts and survey results, as well as up-to-date technology
such as carbon dating, dendrochronology, and satellite data. Tibetan source texts and oral accounts have also been
used to reconstruct the original design of the sites. Matthew Akester has contributed translations of Tibetan source
texts, including excerpts from the writings of the Fifth and Thirteenth Dalai Lamas.
This documentation of Tibetan Buddhist temple buildings is the most detailed of its kind, and is the first professional
study of some of Tibet's most significant religious buildings. The comparative analysis of Tibetan Buddhist
architecture covers thirteen centuries of architectural history in Tibet.
MORE GREAT MONASTERIES:

Grand Prayer Festival at Gonsa Monastery in Kham, Tibet, around 40,000 to 50,000 people attended where 4,000 to 5,000 are monks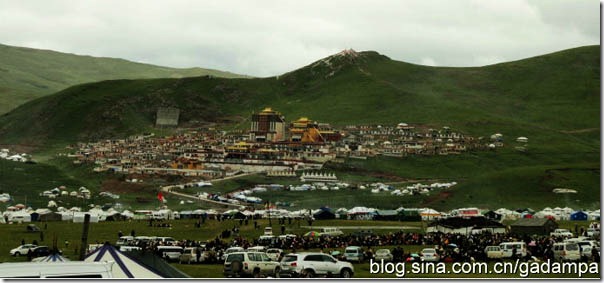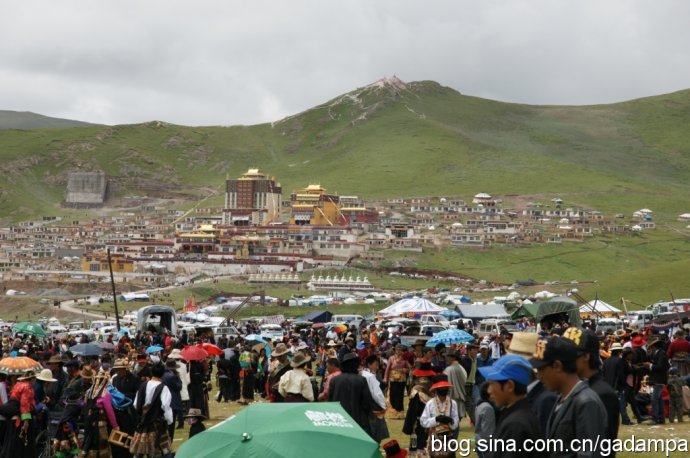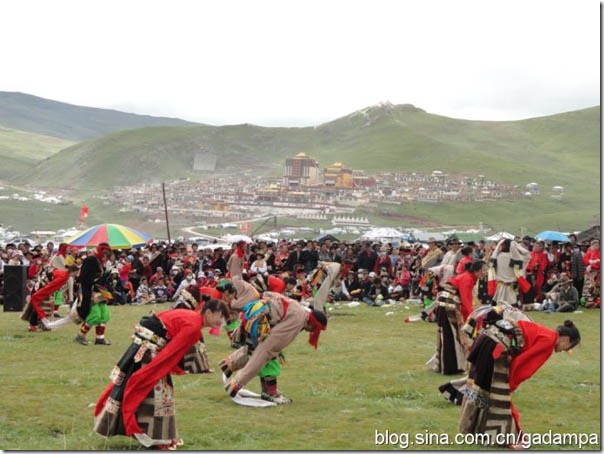 Huge thangka left to right: Dorje Shugden, Denma Gonsa Rinpoche, Lama Tsongkhapa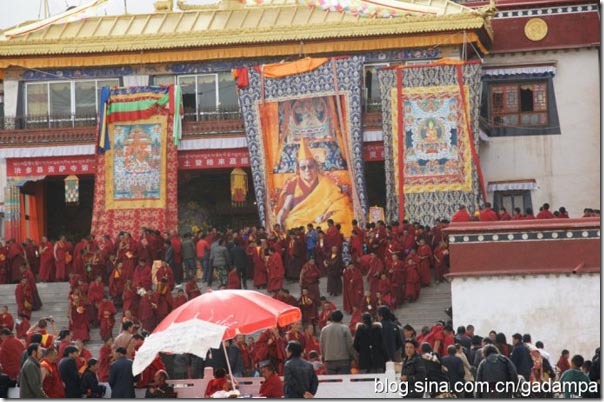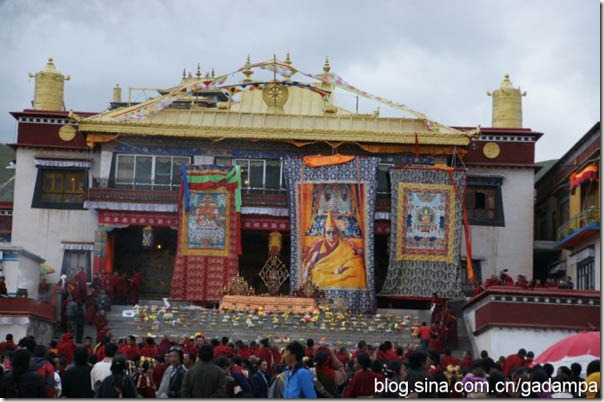 18ft statue of Dorje Shugden in the Protector chapel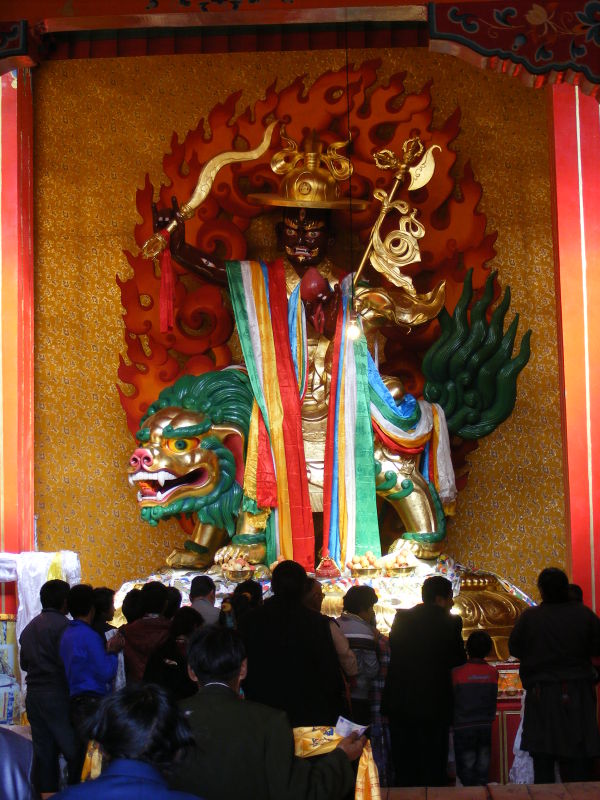 Thousands and thousands of monks and lay people set up tents outside the monastery to attend the festival at Gonsa Monastery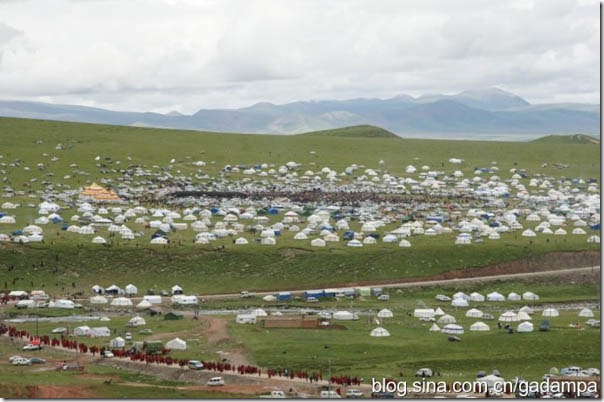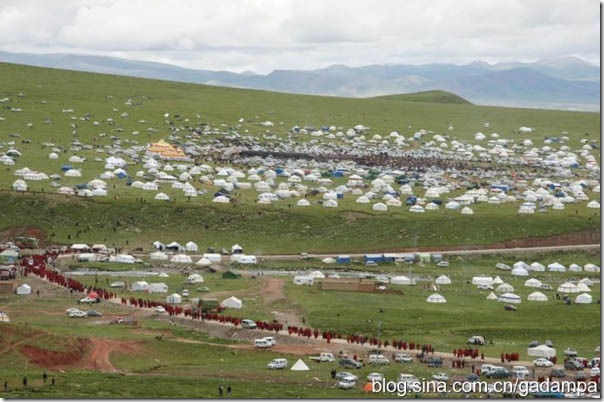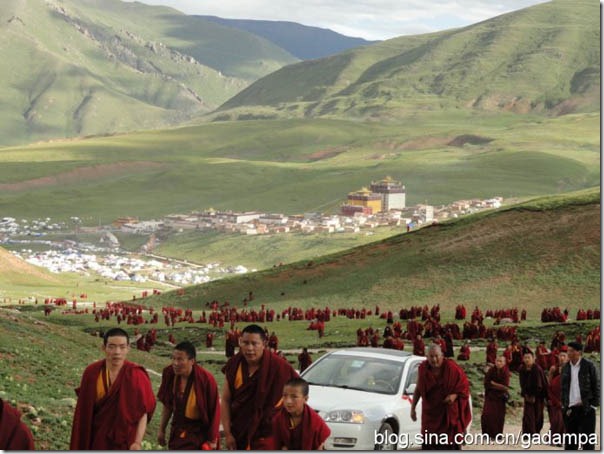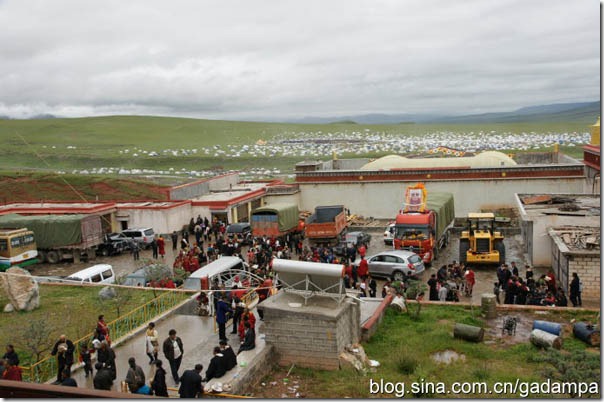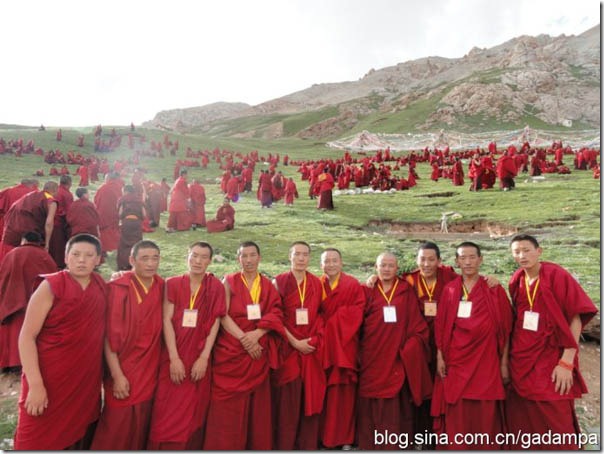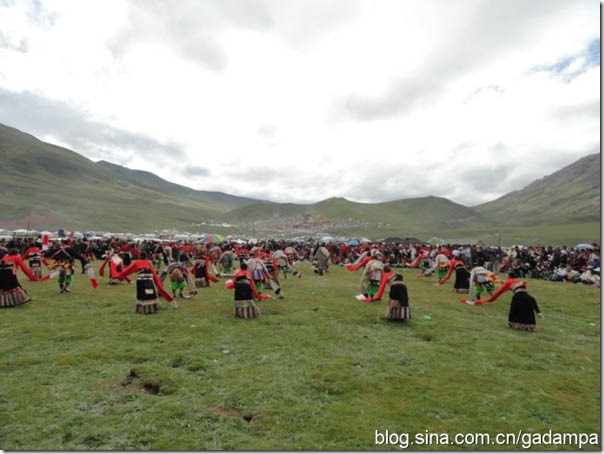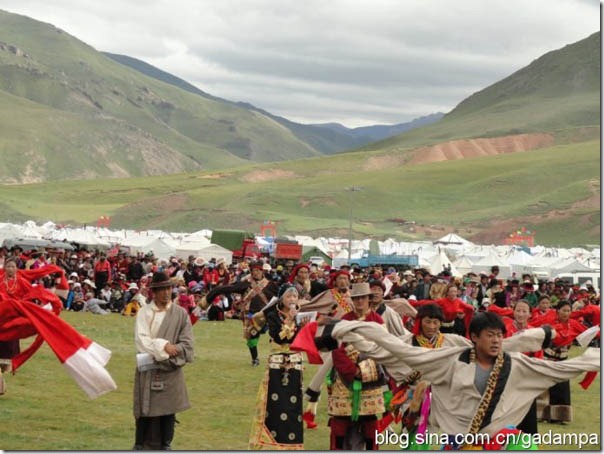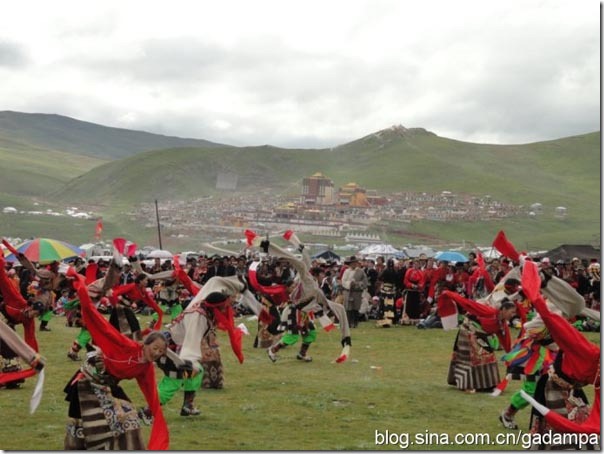 Gangchen Rinpoche visiting the monastery during the festival, thousands and thousands came to receive him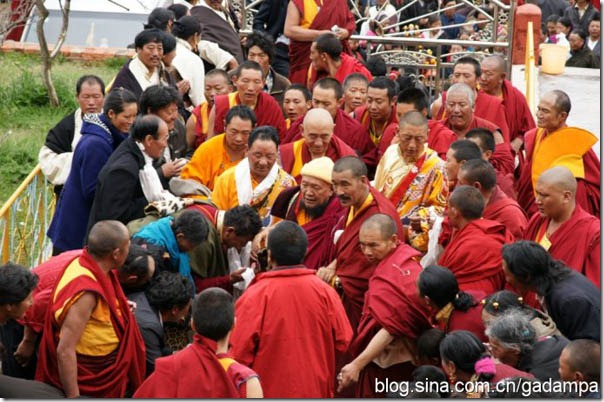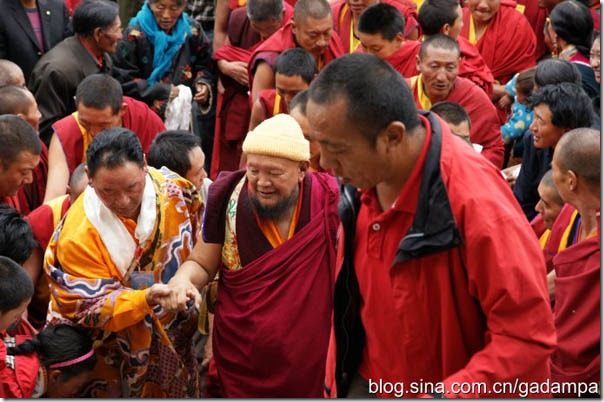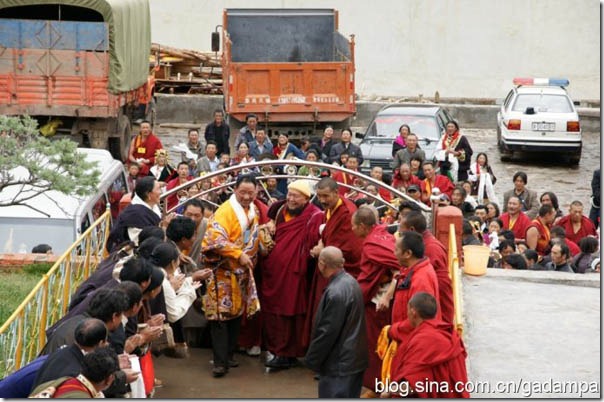 Lama Jampa Ngodup (right) escorting Gangchen Rinpoche into the monastery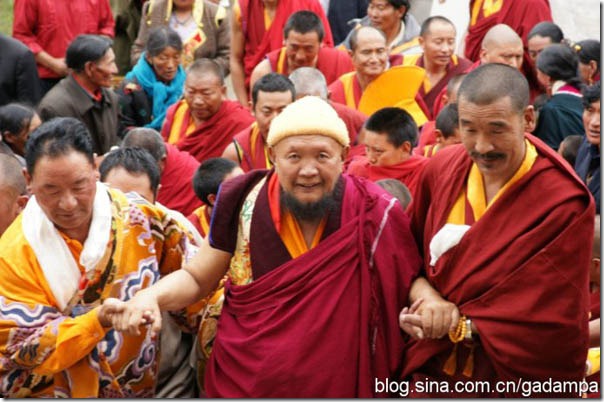 Lama Michel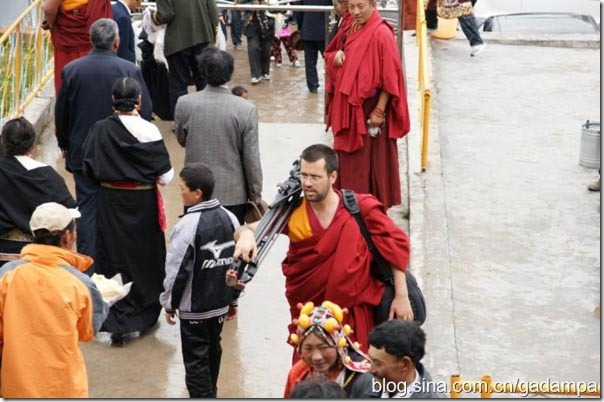 Dorje Shugden chapel with the 18ft protector statue
Lama Jampa Ngodup and Gangchen Rinpoche conducting Dorje Shugden puja in the chapel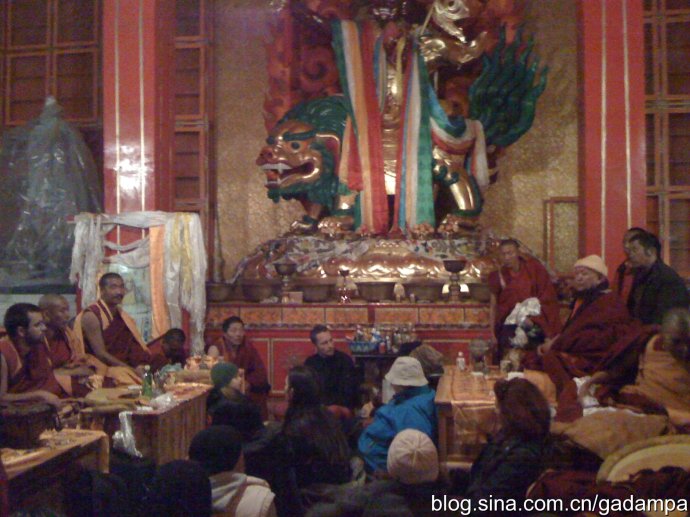 Lama Jampa Ngodup in the Dorje Shugden chapel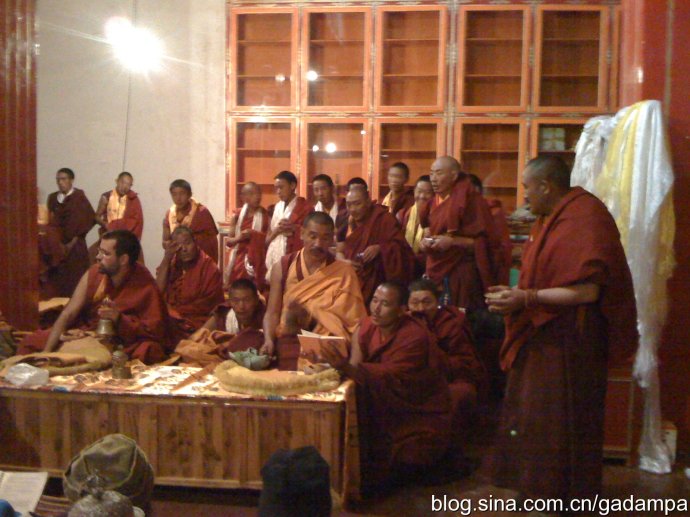 Gangchen Rinpoche in the Dorje Shugden chapel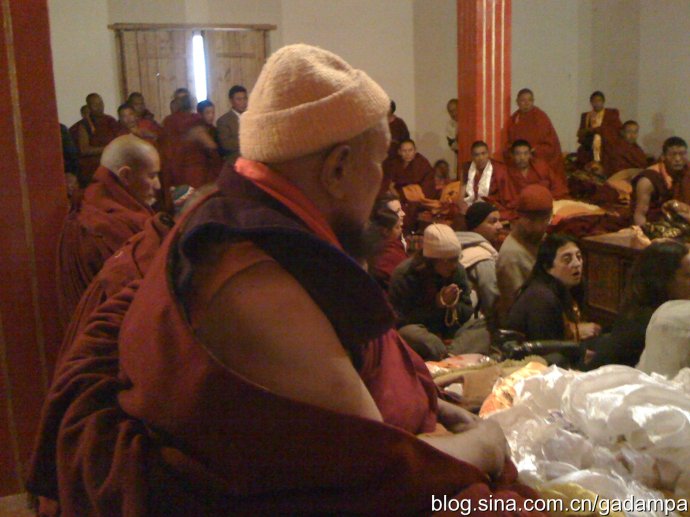 left to right: Lama Michel, Gangchen Rinpoche, Lama Jampa Ngodup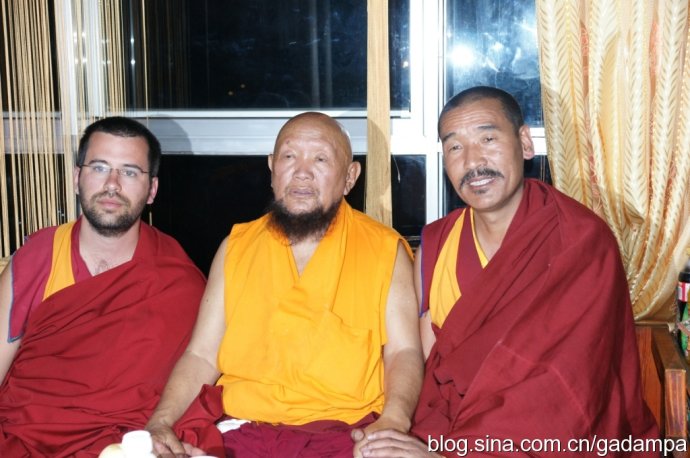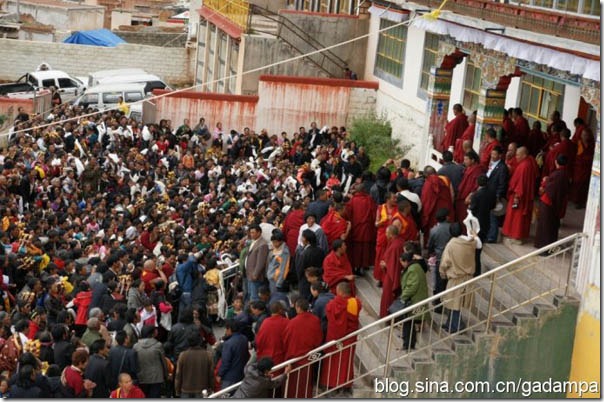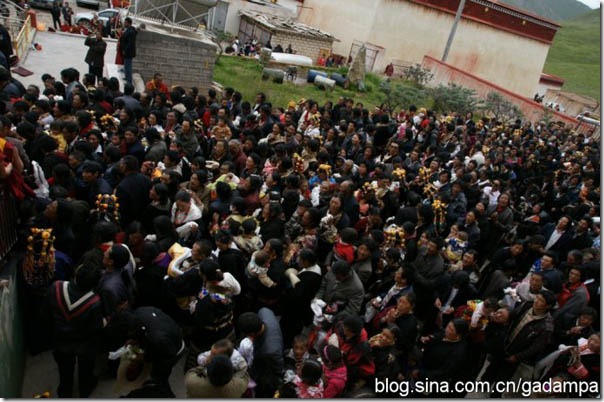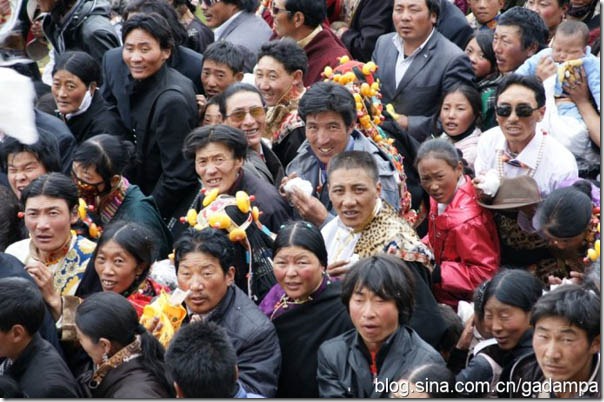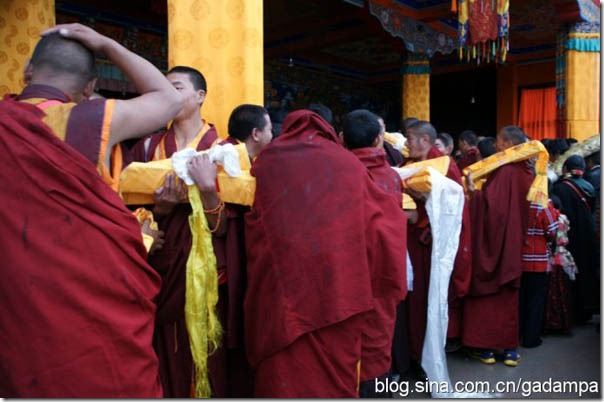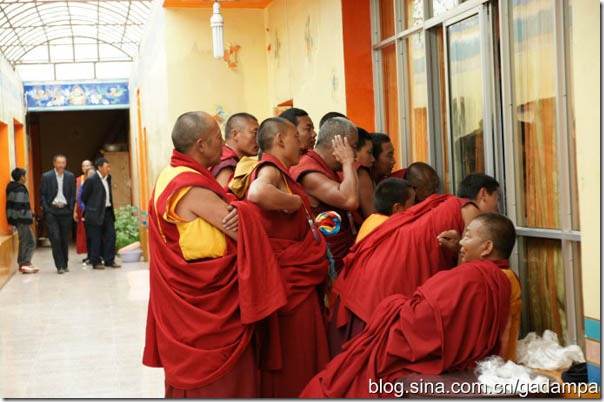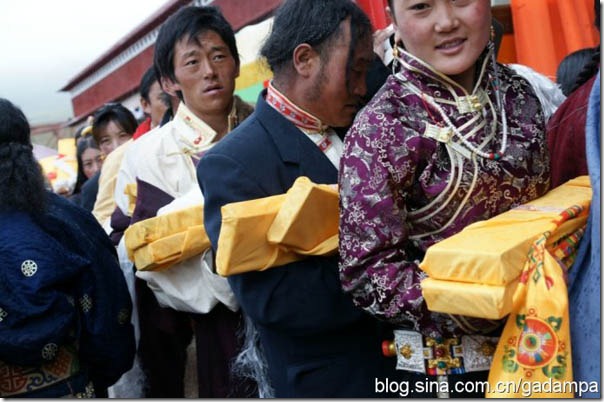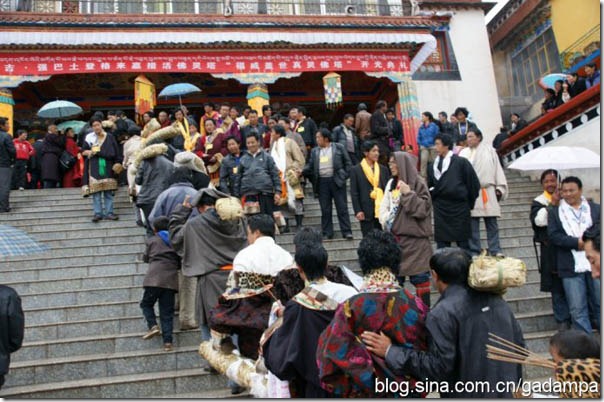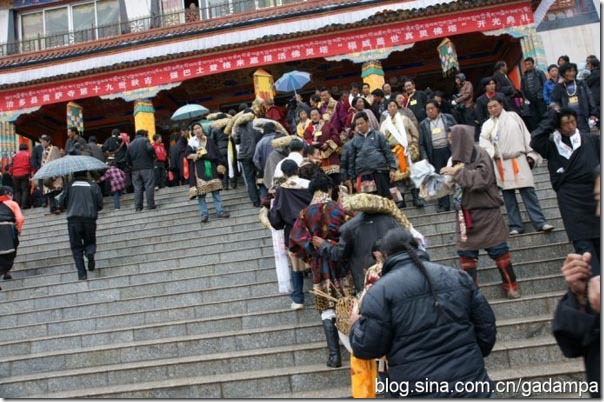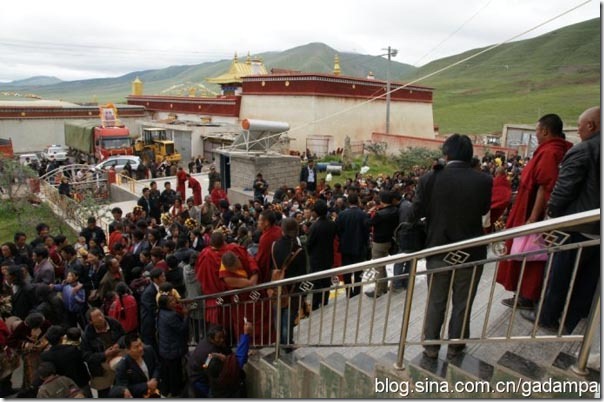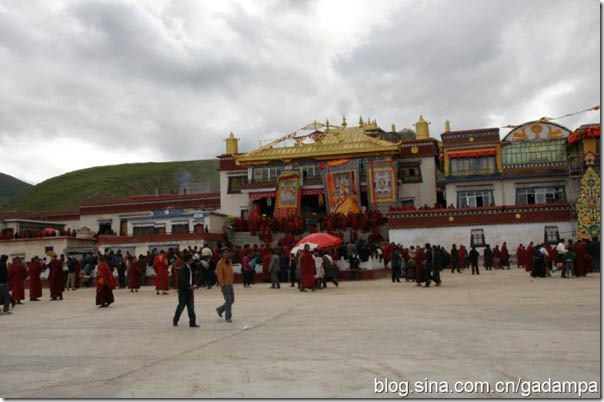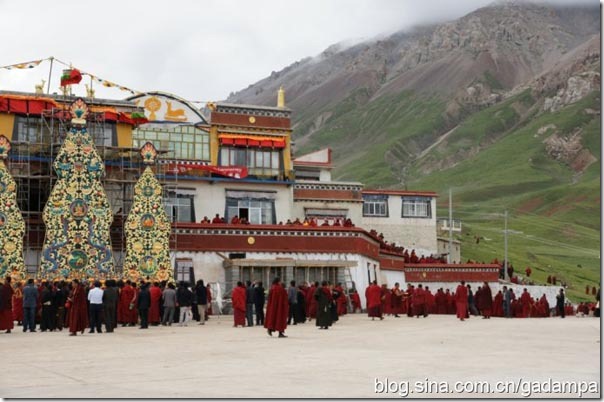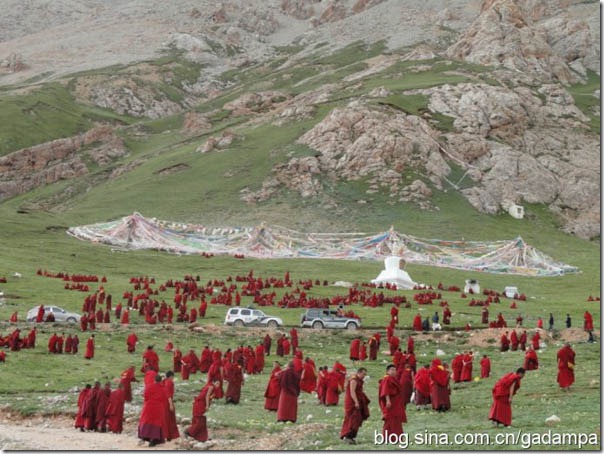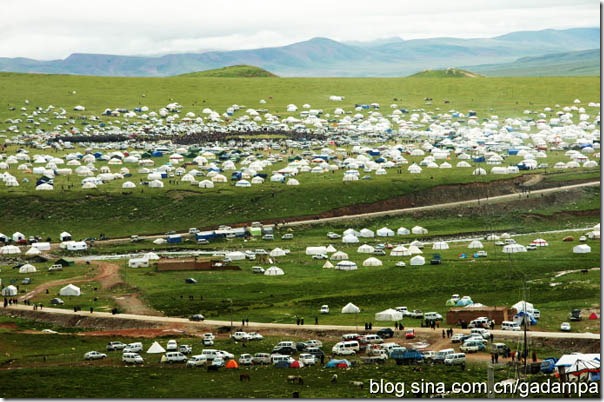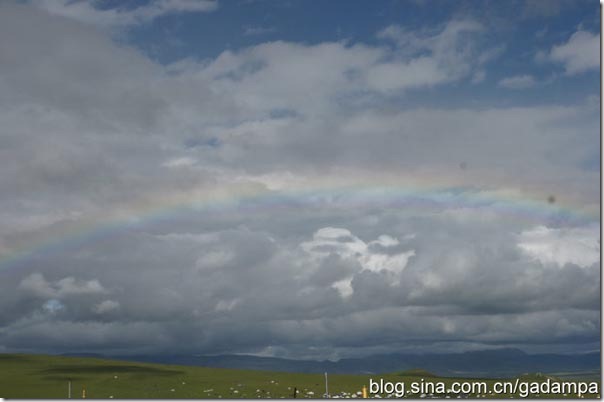 View video on YouTube: http://www.youtube.com/watch?v=aHyB7RkB-TE
For centuries, Tibetan oracles have been sought after for advice and guidance. Monks undergo years of disciplined training to be suitable to become an oracle.
MORE GREAT VIDEOS:

View video on YouTube: http://www.youtube.com/watch?v=bnOiZuFY6Fw
This is a trailer for a documentary on the State Oracle of Tibet (http://www.inspiration-productions.com/english/). Maud Kristen, a renowned French medium, visits Northern India, the bastion of Tibetan civilization in exile, to discover their oracle system. 
She meets Thupten Ngodup, the medium of Nechung, in Tso Pema and follows him on his pilgrimage to the sacred places of Guru Rinpoche, the famous saint who introduced Buddhism to Tibet.
Nechung has been one of the spiritual protectors of Tibet since the 8th century and has, over the years, developed a special relationship with the Dalai Lamas. Nechung manifests through Thupten Ngodup as a state oracle and advises the Tibetan government and the Dalai Lama on important issues…
Maud Kristen is a clairvoyant and psychic, and she became famous in the late 1980s because of her public demonstrations of her gifts of precognition and the many experiments in parapsychology in which she has participated. She is actively campaigning for recognition and a serious study of psychic phenomena by the scientific community.
Source : http://fr.wikipedia.org/wiki/Maud_Kristen
MORE GREAT VIDEOS:

View video on YouTube: http://www.youtube.com/watch?v=JpXWxOlBsg4
Lama Michel Rinpoche and his entourage came to Shar Gaden on the 17th November 2010 for a
5 day-long visit for their Documentary project. Later, they will be visiting Serpom Monastery in Mysore.
This filming is most likely related to the documentary project called 'Lineage'. For more information about
'Lineage', check out the site's previous coverage on this documentary http://dorjeshugden.com/wp/?p=6008
MORE GREAT VIDEOS:

View the video on YouTube: http://www.youtube.com/watch?v=7J05C4ZsyuM
*For more information, please visit www.LamaYeshe.com – Introduction to Tantra: In 1980, in California,
Lama Yeshe gave a commentary to the Avalokiteshvara (Chenrezig) yoga method.
This video is Lama Yeshe's introduction to this series and constitutes a wonderful explanation
of the fundamentals of tantric practice.
MORE GREAT VIDEOS:

A Dharma Protector is an emanation of a Buddha or a Bodhisattva whose main functions are to avert the inner and outer obstacles that prevent practitioners from gaining spiritual realizations, and to arrange all the necessary conditions for their practice.
In Tibet, every monastery had its own Dharma Protector, but the tradition did not begin in Tibet; the Mahayanists of ancient India also relied upon Dharma Protectors to eliminate hindrances and to fulfil their spiritual wishes.
Though there are some worldly deities who are friendly towards Buddhism and who try to help practitioners, they are not real Dharma Protectors. Such worldly deities are able to increase the external wealth of practitioners and help them to succeed in their worldly activities, but they do not have the wisdom or the power to protect the development of Dharma within a practitioner's mind.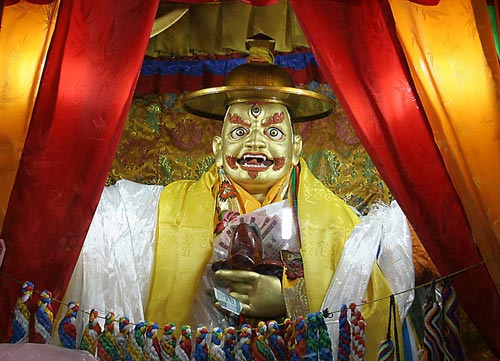 It is this inner Dharma – the experiences of great compassion, bodhichitta, the wisdom realizing emptiness, and so forth – that is most important and that needs to be protected; outer conditions are of secondary importance.
Although their motivation is good, worldly deities lack wisdom and so sometimes the external help that they give actually interferes with the attainment of authentic Dharma realizations. If they have no Dharma realizations themselves, how can they be Dharma Protectors?
It is clear therefore that all actual Dharma Protectors must be emanations of Buddhas or Bodhisattvas. These Protectors have great power to protect Buddhadharma and its practitioners, but the extent to which we receive help from them depends upon our faith and conviction in them. To receive their full protection, we must rely upon them with continuous, unwavering devotion.
Buddhas have manifested in the form of various Dharma Protectors, such as Mahakala, Kalarupa, Kalindewi, and Dorje Shugden. From the time of Je Tsongkhapa until the first Panchen Lama, Losang Chökyi Gyaltsän, the principal Dharma Protector of Je Tsongkhapa's lineage was Kalarupa. Later, however, it was felt by many high Lamas that Dorje Shugden had become the principal Dharma Protector of this tradition.
There is no difference in the compassion, wisdom, or power of the various Dharma Protectors, but because of the karma of sentient beings, one particular Dharma Protector will have a greater opportunity to help Dharma practitioners at any one particular time.
We can understand how this is so by considering the example of Buddha Shakyamuni. Previously the beings of this world had the karma to see Buddha Shakyamuni's Supreme Emanation Body and to receive teachings directly from him.
These days, however, we do not have such karma, and so Buddha appears to us in the form of our Spiritual Guide and helps us by giving teachings and leading us on spiritual paths. Thus, the form that Buddha's help takes varies according to our changing karma, but its essential nature remains the same.
Among all the Dharma Protectors, four-faced Mahakala, Kalarupa, and Dorje Shugden in particular have the same nature because they are all emanations of Manjushri.
However, the beings of this present time have a stronger karmic link with Dorje Shugden than with the other Dharma Protectors. It was for this reason that Morchen Dorjechang Kunga Lhundrup, a very highly realized Master of the Sakya tradition, told his disciples, "Now is the time to rely upon Dorje Shugden." He said this on many occasions to encourage his disciples to develop faith in the practice of Dorje Shugden.
We too should heed his advice and take it to heart. He did not say that this is the time to rely upon other Dharma Protectors, but clearly stated that now is the time to rely upon Dorje Shugden. Many high Lamas of the Sakya tradition and many Sakya monasteries have relied sincerely upon Dorje Shugden.
In recent years the person most responsible for propagating the practice of Dorje Shugden was the late Trijang Dorjechang, the root Guru of many Gelugpa practitioners from humble novices to the highest Lamas. He encouraged all his disciples to rely upon Dorje Shugden and gave Dorje Shugdän empowerments many times.
Even in his old age, so as to prevent the practice of Dorje Shugdän from degenerating he wrote an extensive text entitled Symphony Delighting an Ocean of Conquerors, which is a commentary to Tagpo Kelsang Khädrub Rinpoche's praise of Dorje Shugden called Infinite Aeons.
(Source: http://www.wisdombuddhadorjeshugden.org/dorjeshugden-about.php)
MORE GREAT ARTICLES:

View the video on YouTube: http://www.youtube.com/watch?v=51Vm-J3bg4k
In this excerpt from "The Guide: Following the Buddhist Path," Tibetan Buddhist master
Geshe Kelsang Gyatso explains the "middle way" between sectarianism and eclecticism:
cherishing one's own tradition while respecting all other traditions and the right of each
individual to follow the tradition of his or her choosing.
MORE GREAT VIDEOS:

View the original video on YouTube: http://www.youtube.com/watch?v=3CvKLJmd_U8
News coverage of protests by Dorje Shugden practitioners over the ban the Dalai Lama has
placed on the practice. Is this ban about the hypocrisy of Dalai Lama? What is he lying about?
What this video.
MORE GREAT VIDEOS:

View the original video on YouTube: http://www.youtube.com/watch?v=XrmPrwTcKOg
Are the actions of the Dalai Lama those of a Buddha of Compassion? His ban on the religious
freedom of many Buddhist followers would seem otherwise. Interview with an oppressed Tibetan
monk.
MORE GREAT VIDEOS:

download this video
or
watch in Youtube
Part1 Part2 Part3 Part4 Part5 Part6 Part7 Part8 Part9 Part10 Part11
Precious video footage of H.H Kyabje Zong Dorje Chang reciting Chod of Ensa Ear-Whispered Melody from perfect
memory. According to Ensa Ear-Whispered Chod Lineage, the Chod melodies are chanted on the basis of liturgies
known as: Cutting through Self-grasping, Dedicating the Illusory Body as Ganachakra, and Ganachakra Offering of
Chod. Kyabje Rinpoche selected the core verses from the above three liturgies, and these are presented in this video.
download this video Part1 Part2
An illustrious master who reincarnated perfectly and purely just to benefit all sentient beings.
Watch this rare video of Kyabje Zong Dorje Chang.

View the original video on YouTube:  http://www.youtube.com/watch?v=A8cpn5TAzoI
Watch and listen to the holy chant of Trijang Rinpoche. May our minds be blessed by this
holy master.
Audio: KYABJE TRIJANG CHOCKTRUL RINPOCHE teaches LAMRIM (in Tibetan)
Kyabje Trijang Dorje Chang was His Holiness the XIVth Dalai Lama's philosophical
assistant and personal tutor for fifty years.
Trijang Rinpoche also received these lineages of Tapo Dorje Chang. Pabongka was his root
guru and helped him to grow. He was very kind to Trijang Rinpoche. Kyabje Trijang
Rinpoche was responsible for keeping the teaching of Pabongka and especially Dorje
Shugden. Pabongka said Dorje Shugden helped him all through his life and gave him the
opportunity to spread Tsongkhapa teachings.
Amazing video of Dorje Shugden's shrine and holy chants, long horns, and other offerings of sound. Must watch this video!